Free, independent, international, multilingual online journal
There are
18
published articles.
WikiJournal — free, independent, international, multi-thematic and multi-lingual, open access online journal, where everyone can be an author. The main purpose of the journal is publishing relevant and interesting articles, research works on a variety of topics.
Image of the month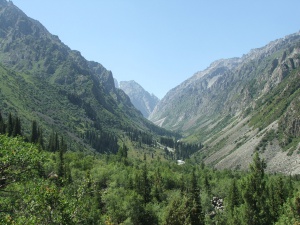 Ala-Archa gorge in Kyrgyzstan
Our news
13.08.2021 - Registration of new accounts temporarily was switched off due to technical problems.
16.07.2021 - Updated overview of the Main Page.
02.02.2017 - French, Italian and Spanish WikiJournal localisations has been launched.
27.11.2016 - Russian version moved successfully from wikjournal.ru to ru.wikijournal.org.
23.11.2016 - Preparation to move Russian version of WikiJournal from wikjournal.ru to ru.wikijournal.org.
16.11.2016 - Launch of three localisation of Wikijournal and its Media Library. General setting of the platform.
17.10.2016 - Preparation test of the international, multi-lingual version of WikiJournal at wikijournal.org.
Menu
No pages meet these criteria.